Our Safe Box is a cutting-edge safe box designed to provide enhanced security for your valuable items. It is specifically designed to be mounted in vans, conveniently placed under the seat. With Safe Box, you can have peace of mind knowing that your belongings are well-protected against theft.
Why Choose Safe Box?
New on the market: Safe Box is a recent addition to our product lineup. It has been developed by our team of experienced anti-theft security specialists who have a deep understanding of the industry.
Versatile application: Safe Box is highly recommended for motorhomes, campervans, suppliers, couriers, and convoyents. Currently, we offer Safe Box for popular models such as Fiat Ducato, Citroen Relay, Peugeot Boxer, and Renault Master.
Customization available: If you wish to install Safe Box in a vehicle model not listed above, please get in touch with us. We are continuously expanding our range of Safe Box solutions to accommodate various vehicle models.
Lock away laptops, phones, wallets, drones and all other valuables.
Effective Security Solution:
Certified quality: Safe Box is a high-class product that meets stringent security standards. It has been certified by the renowned Institute of Precision Mechanics in Warsaw, ensuring its durability and reliability.
Simple and secure: Safe Box features a user-friendly design. It utilises the same high-security key and key barrel found in other Bear Lock systems. With a simple turn of the key, you can securely lock your items. The CNC cut keys offer added security as they cannot be duplicated by regular locksmiths.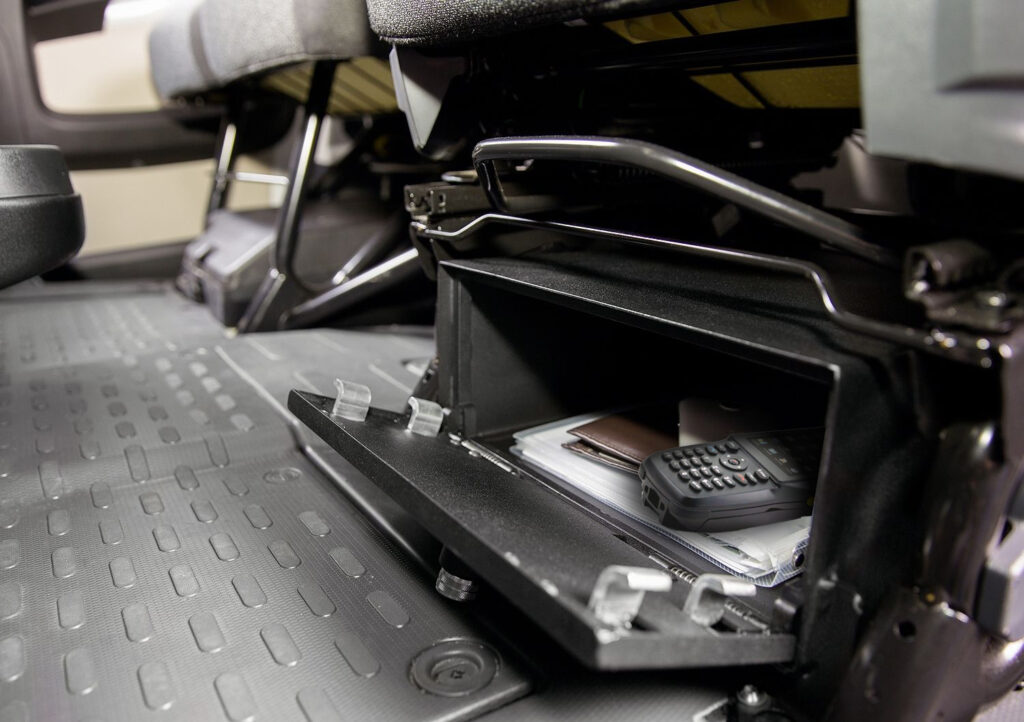 Invest in Safe Box for Ultimate Protection:
Safe Box is the ideal solution to protect your valuable belongings in your van. Its robust construction, certified quality, and ease of use make it a superior choice for van security. Don't compromise on the safety of your items – choose Safe Box for unparalleled protection.